The star - no other player sent more opponents crawling under the table.
The trophy - for the longest winning streak of all time.
The doubles badge - no one's played in more different doubles.
The rocket - marking the longest current winning streak.
The tail light - the league's lowest-ranked player.
"Has their second home under the table" - suffered the most losses with crawling.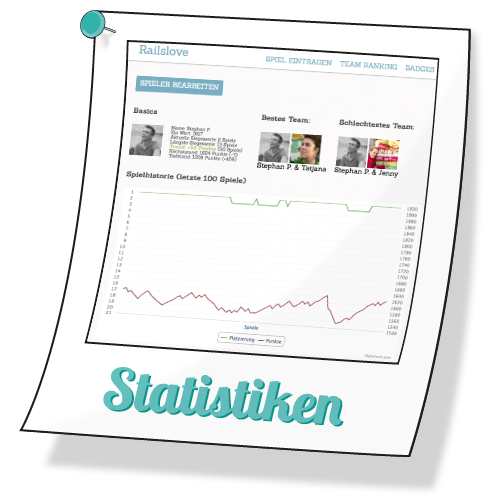 The player stats contain various information about all the players. The scoring history presents the exact score and ranking of the last 100 matches. Furthermore it shows the number of won and lost games and how often the player sent an opponent crawling under the table or had to do the crawl-of-shame themselves. The highest and lowest ELO rating and the longest winning streak is shown in the stats as well.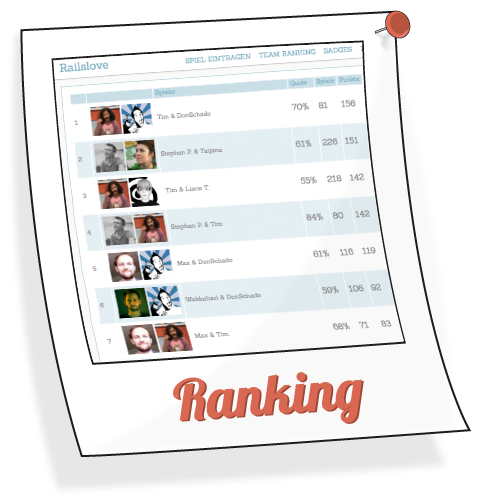 The team ranking page shows your best partner, previous scores, percentage of won games and all the matches you played together.
The random team generator helps you find a new match partner if you want to play with someone else for a change. Just pick as many players as you want out of the players list and random doubles will matched up against each other.